By Fawn Ellerbrook
At Faith Community, we believe everyone has a purpose. We also believe God created you with specific gifts and talents to accomplish the things you are passionate about. One of the best ways to discover your purpose and learn more about how God wired you is at a Discover Class. 
One of the ways you can use the gifts & talents God has given you is to serve on the Dream Team here at Faith Community! The Dream Team is a group of people that make the ministry of Faith Community Church happen. From the Faith Kids Team to the Production Team to the Hospitality Team, this group of over 400 people works hard to serve our church family and community. They are amazing! *Cue round of applause for the Dream Team*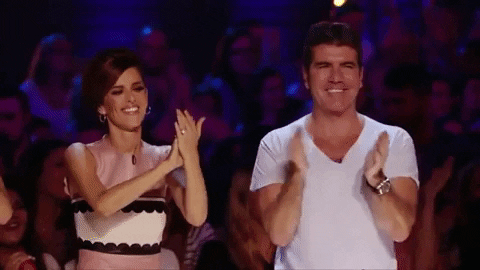 This month, we're spotlighting one of the incredible Dream Teamers on the Production Team. Dan Chiles helps ensure the media elements of weekend services are presented with excellence. 
"I love having Daniel on my team. He has a heart of gold and loves people. He also has a great eye for detail and a desire to pursue excellence, all of which are traits that exemplify the Production Team. Plus he's just a fun dude to be around and his sarcasm warms your heart!" – Tim Ellerbrook, Team Leader
Get to know a Dream Teamer: Dan Chiles
How long have you been a part of Faith Community?
Six years
What's your favorite Scripture and why?
Proverbs 3:5-6: "Trust in the Lord with all your heart and lean not on your own understanding, in all your ways acknowledge Him and He will direct your paths". This scripture is a reminder for me daily that He knows the beginning and the end.  All I have to do is trust in Him, allow Him to lead me, and everything will work out. I find tremendous peace in this verse especially when I doubt myself or worry about life's circumstances.
What do you do for fun?
I'm a bit of a techie and enjoy cybersecurity, 3D printing, graphic design, video games and producing electronic music.
What's your favorite food?
Too close to call, I have to say both Italian and Mexican.
One random fact: 
I have three daughters, Leah-7, Emma-5 and Brielle-20 months.
Why do you serve on the Dream Team?
I felt led to serve and wanted to do something that leveraged my passion for technology. I landed on the Production Team where I primarily focus on Pro-Presenter and occasionally fill in on camera and lighting. I've made friends with great people and found that the fellowship and sowing into God's kingdom have been fulfilling.
What would you say to someone that is "on the fence" about serving?
Give it a shot! If you feel "on the fence," pray about it and allow God to lead you.  Feeling "on the fence" might just be the Holy Spirit tugging on our hearts to serve into something so much bigger than ourselves.
Serving on the Dream team is not about doing something for the church. It's really an opportunity for you to work through the things you're good at (everyone is good at something!) to make a difference in our church and community…and it should be fun! There are plenty of opportunities to serve, so if you are ready to jump on board, sign up for one of the next Discover Classes in the new year here or email the Dream Team Coordinator, Lauren Earls at Learls@faithcommunity.co. 
Together, we're helping people move from where they are to where God wants them to be!